Two Worlds II: Pirates of the Flying Fortress
(DLC)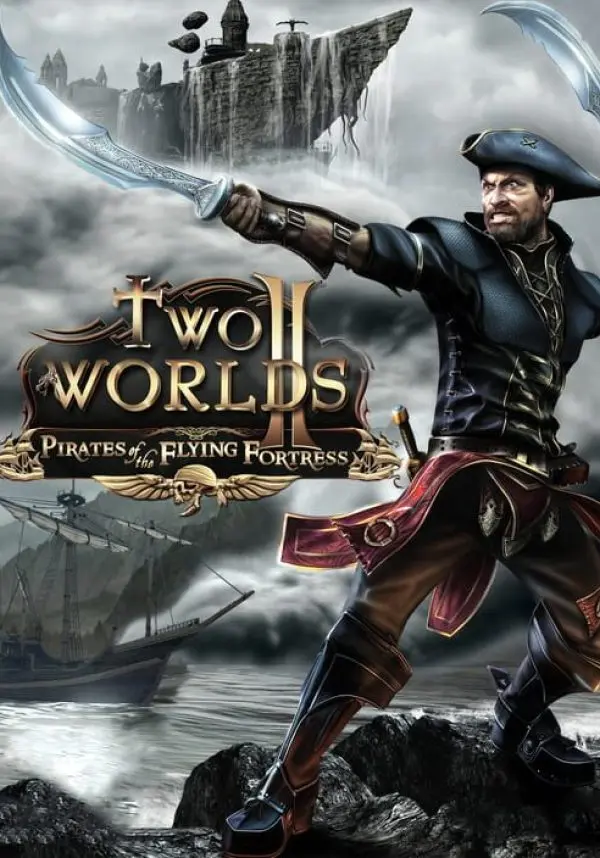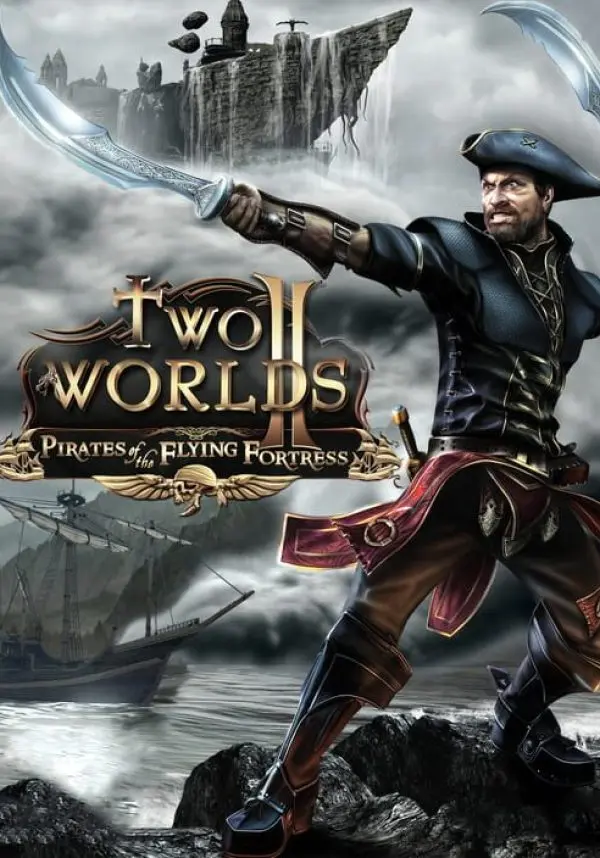 Dlc
This product is not available in your region
This product is not available in your region
This DLC requires the base game in order to play.
A pirates' world filled with confounded corruption
PIRATES of the FLYING FORTRESS is rife with betrayal and bloody intrigue upon the high seas. A band of fame-hungry pirates led by the legendary Captain Ed Teal, have become trapped in a cursed archipelago when their ship ran aground, where they will be damned to remain forever until aided by a hero with a strong back and a (somewhat) loyal disposition. Trust, after all, is no short sale in these cursed islands, especially not for a man tasked with finding the Treasure - an immaterial wealth said to manifest the beholder's wildest dreams.
Plots within plots and schemes within schemes devolve the crew of the Wandering Wrath into mistrust and outright mutiny, and all the while the lives of the islands' innocents hang perilously in the balance. Ed Teal, the ship's notorious Captain, is a man so cruel he is said to have been born without a soul.

A story deeper than the sea itself
As always, things are much more than they seem. Captain Teal recruits the Hero for a personal errand, one allegedly unconnected with the mythical Treasure – to reconnect him with his lost love, a maiden hermit by the name of Maren who is said to inhabit the islands. Yet uninvited eyes are always watching where there is fame and fortune to be had; Cutter and Nicky Nails, the Wrath's second and third in command, have agendas of their own. But more than just scurvy-ridden pirates lie ahead in this expansive tale, whether it's helping a man face his dangerous inner demons, battling ancient evils in a gothic-themed graveyard, playing music to awaken to the Sleeping Watchman or even assisting the undead.
Trust might be said to be the rarest of all currencies, and none will be found here by any unwilling to shed a little of his own… or a few buckets of blood.
1. Create a Steam account.
2. Click on the "Games" tab, choose "Activate a Product on Steam" and enter the key